2019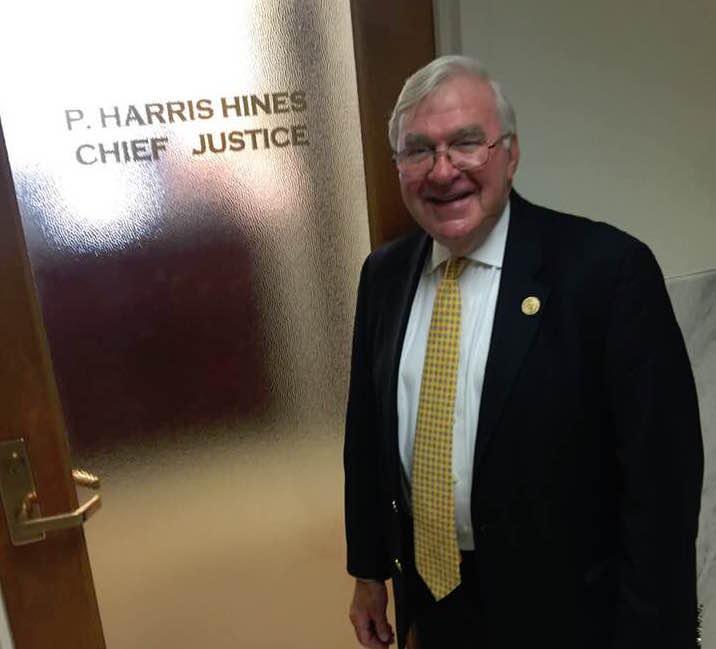 The Georgia First Amendment Foundation's 2019 Weltner Banquet was held on Oct. 10. Georgia Supreme Court Chief Justice Harold Melton gave the keynote speech, which was a moving tribute to former Chief Justice P. Harris Hines, our posthumous Weltner Freedom of Information Award honoree. Helen Hines, widow of the late chief justice, accepted the award.
The foundation presented GFAF co-founder Hyde Post with a Founder's Award in recognition of his tireless service to the foundation and to the open government cause in Georgia and beyond.
The event also was a celebration of this year's successes, including the publication of GFAF's updated Red Book, Sunshine Laws: A Guide to Open Government in Georgia.
In separate remarks, Post and foundation President Richard T. Griffiths detailed the importance of vigilantly protecting and expanding the public's right to access government meetings, records and court proceedings as media and government landscapes change.
Atlanta high school students from Pace Academy contributed to the evening's lively ambience by greeting guests and handing out nametags. The students' attendance at the event represented a collaboration between the foundation and the private academy's Isdell Center for Global Leadership. Sophomores selected to participate in the center's new Fellows program pursue one of several co-curricular courses of study. Students in the Public Policy and International Relations cohort are exploring the First Amendment. Earlier this fall, Griffiths discussed freedom of the press at the school.
Discover more about the 2019 Weltner Banquet:
---
About the Award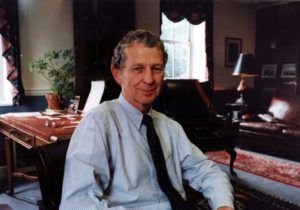 Charles L. WeltnerIn the spirit of the late Georgia Supreme Court Chief Justice Charles L. Weltner, the annual Weltner Freedom of Information Award and Banquet honors a person or group whose work has significantly improved freedom of information in Georgia.Justice Weltner was an unyielding champion of government transparency. One of his final opinions for the Supreme Court of Georgia in Davis et al v. City of Macon (1992) captured his commitment to First Amendment principles:
"This is the last appeal in which I will participate as a member of the Supreme Court of Georgia… Over the past decade, as I see it, our court has breathed life into some old words that have lain dormant within our constitution for most of their century-old existence. The words are: 'Public officers are the trustees and servants of the people and are at all times amenable to them.' (Constitution of Georgia of 1983, Art. I, Sec. II, Par. I.)
We have established that this is no empty phrase, but an obligation that is enforceable in a court of law. Public men and women, above all others, must be of good faith. Neither facile excuse nor clever dissimulation can serve in the stead of duty — faithfully performed. Because public men and women are amenable 'at all times' to the people, they must conduct the public's business out in the open."
If you have someone you would like to nominate for the Weltner Award, write or email:
Georgia First Amendment Foundation
772 Spalding Drive, Suite 209
Norcross, GA 30092
info@gfaf.org